'Adopt millets, protect marginal farmers': PM Modi's 10-point call to action at G7 summit – Times of India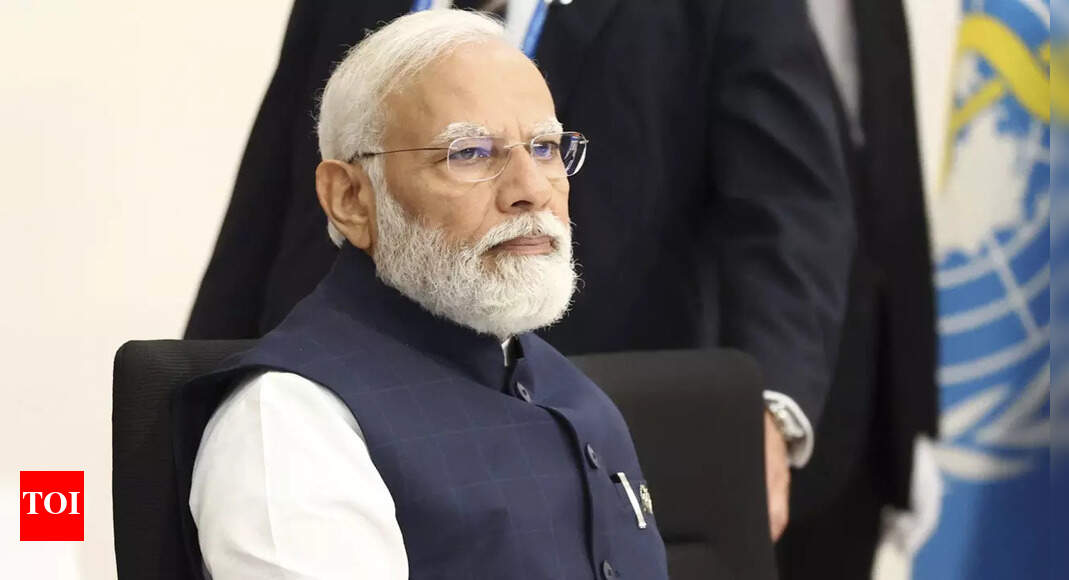 NEW DELHI: Prime Minister Narendra Modi on Saturday gave a 10-point call to action at the G7 summit in Japan's Hiroshima to address food, health and development related issues plaguing the world.
In his suggestion to the G7 leaders, the Prime Minister also said that we must develop resilient healthcare systems and build development models inspired by the needs of developing nations.
PM Modi also exhorted global leaders to adopt millets and promote holistic healthcare among other things.
"It is important for us to work together for the betterment of our planet and to address the challenges we face relating to sectors such as healthcare, wellness food security and more," PM Modi tweeted later.
Here's PM Modi's 10-point CTA
at the G7 summit
session on 'Working Together to Address Multiple Crisis' …
Develop inclusive food systems that protect the most vulnerable, including marginal farmers
Adopt Millets: path to nutritional and environmental benefits
Stop food wastage to strengthen food security
Depoliticize global fertilizer supply chains
Develop alternative model to fertilizers
Develop resilient healthcare systems
Promote holistic healthcare; pursue traditional systems of medicine
Promote digital health to ensure global universal health coverage
Ensure mobility of healthcare professionals
Build development models inspired by needs of developing countries; not driven by consumerism
On Friday, PM Modi arrived in Hiroshima on the first leg of his three-nation trip to Japan, Papua New Guinea and Australia.
Modi is visiting Hiroshima from May 19 to 21 primarily for the annual summit of the G7 advanced economies where he spoke on challenges facing the globe, including food, fertiliser and energy security.
He also held bilateral meetings with some of the world leaders attending the Hiroshima G7 summit, including French President Emmanuel Macron and Ukraine President Volodymyr Zelenskyy.
The group of seven, comprising the US, France, the UK, Italy, Germany, Canada, and Japan, represent the world's richest democracies. Under its G7 presidency, Japan invited India and seven other countries to the summit.
(With inputs from agencies)