After a gap of two cruise tourism seasons, 65% ships promise operations via Mumbai | India News – Times of India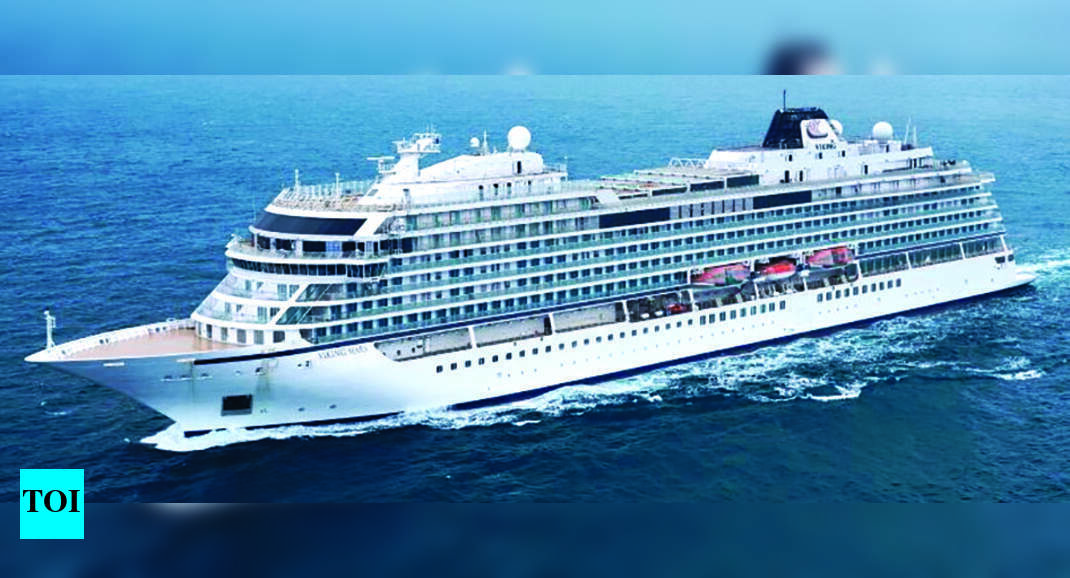 MUMBAI: International Cruise Ships are returning to India once again after a span of two years. M.V. Viking Mars is the first international cruise ship that docked at Mumbai Port in the current cruise season on November 13, 2022 carrying 834 passengers. In all 28 International Cruise Ships are visiting Mumbai Port in the cruise season 2022-2023.
In 2019-2020 five Indian Ports handled 149 International Ship movements with 2,26,329 passengers. The maximum number of International Cruise Ships were handled by Mumbai and Cochin Ports i.e. 44 each, followed by Mormugao (38), New Mangalore (21) and Chennai Port (2).
Ministry of Ports Shipping and Waterways have taken various steps to attract Cruise Ships such as Guaranteed berths to Cruise Ships, Ousting Charges removed, e-Visa implementation, Rationalization of Cruise Tariff, Standard Operation Procedure (SOP-2) for uniform, pre-defined processes in Ports.
Further the e-visa facility available at five Major Cruise Ports is proposed to be extended for three other ports viz. Vizag, Porbandar and Port Blair. For the purpose of segregation of domestic and international cruise passengers at Mumbai Port, a shamiyana, a special pandal, has been erected for domestic cruise passengers.
Development, modernization and upgradation of Cruise Terminals is being carried out at existing six Cruise Ports of India. (Mumbai, Mormugao, Cochin, New Mangalore, Visakhapatnam and Chennai). A new Mumbai International Cruise Terminal of 4,15,000 Sq. Ft. area having state of the art facilities is being constructed at Mumbai Port at a cost of Rs. 495 Crores, which is expected to be commissioned by July 2024.
A Task Force co-chaired by Secretary (Shipping) and Secretary (Tourism) has been set up to steer the promotional measures for cruise tourism jointly with all stakeholders. Indian Ports expect many more ships to visit India and are also planning to designate local ports as home ports in the near future. India has an opportunity to grow cruise tourism and attract international cruise operators to receive around 955 Ships and 4 million passengers by 2041, out of which Mumbai Port is expected to handle around 700 ships and 3.2 million passengers.