Army: Dynamics of combat is changing fast, says Army chief | India News – Times of India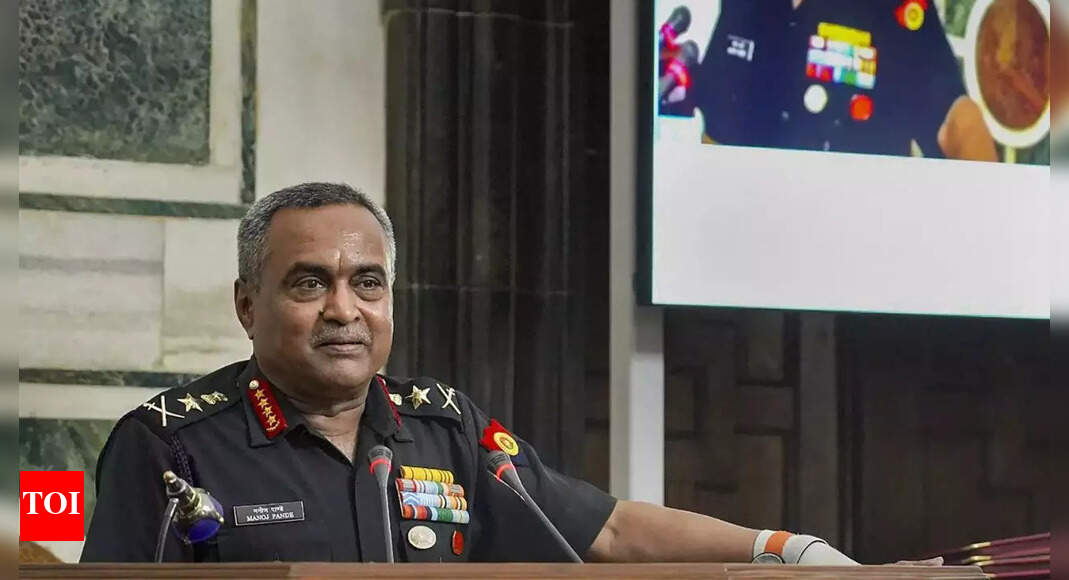 DEHRADUN: Chief of Army Staff
General
Manoj Pande
, who was the reviewing officer (chief guest) at the spring term Passing out Parade at the Indian Military Academy on Saturday, told the gentleman cadets (GCs) to be ready for a "more complex and contested battlespace".
"The dynamics of combat are rapidly changing due to fast-paced developments and disruptive technologies, making the battlespace more complex and contested. Technical prowess, mental ability, critical thinking and swift response would be the key to success. As military leaders, you (cadets) must be focused on training and preparing the men and women under you for combat," he told the newly-commissioned Army officers.
"Your journey does not end with your commissioning in the Army. On the contrary, it is just the beginning of a life of commitment towards self-improvement," he said. "The profession of soldiering is the noblest of all professions as it gives one an opportunity to don the uniform and serve one's motherland with selfless devotion," the Army chief added.