Children's Day 2022: Why is it celebrated on Nehru's birthday | India News – Times of India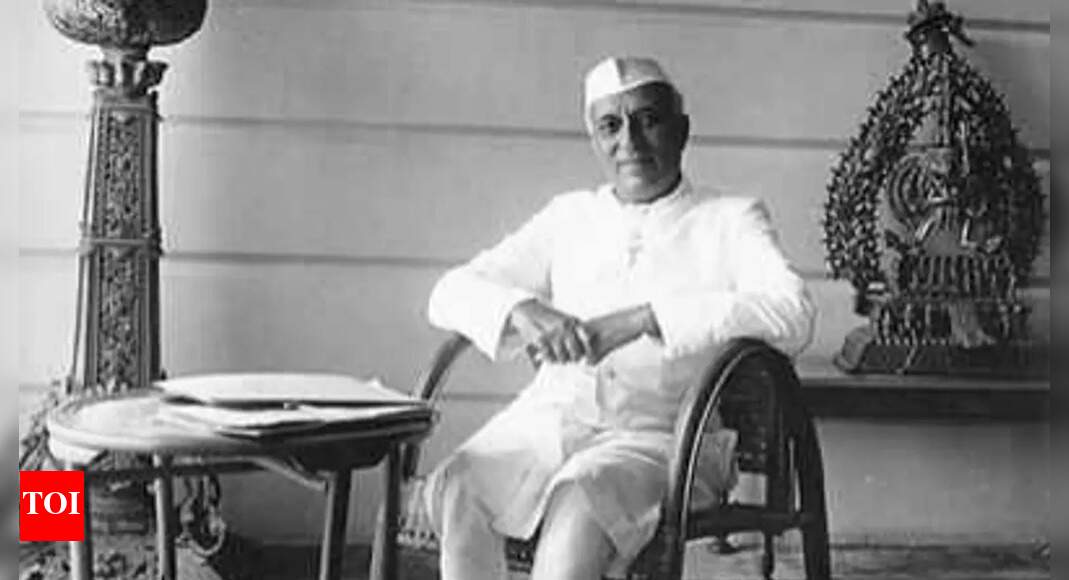 NEW DELH: November 14 is celebrated as Children's Day throughout the country. To mark the birth anniversary of independent India's first Prime Minister, Pandit Jawaharlal
Nehru
, this day is celebrated in schools, educational institutions and other places of importance for children.
The freedom fighter and politician was extremely fond of children and was fondly called 'Chacha Nehru' by them. Even after years of his death, he is remembered by that name and in honour of his legacy and fondness for children, his birth anniversary is celebrated as Children's Day.
He was known for his affection for kids. He also established Children's Film Society India in 1955 to create indigenous cinema exclusively for kids.
He was credited with making great changes in the educational set up of the country and in bringing about much-needed changes in the overall working of the system. Since he believed so deeply in the potential of children, he laid great emphasis on education which is a great tool to harness the caliber of young minds.
Along with being an able administrator, Nehru enforced the establishment of some of the most prominent educational institutions in India. His vision led to the establishment of AIIMS, IITs and IIMs.
Initially, Children's Day in India was celebrated on November 20 in accordance with the Universal Children's Day declared by the
United Nations
. However, after Nehru's demise in 1964, a resolution was passed in the Indian Parliament that declared his birthday November 14 as Children's Day to honour his legacy and love for children.
The day, as opposed to popular belief, is not a gazetted holiday but children are encouraged to go to school and be a part of the celebrations of this day.
In schools and educational institutions, this day is marked with special assemblies and functions. Events like quizzes, cultural activities, plays, fancy dress competitions, etc are held in order to increase participation and make children aware of the rich historical past of the country and the eminent personalities that were a part of it
In addition to commemorating the great leader, the day is also a reminder that every child, irrespective of their caste, creed, financial or political status, deserves basic amenities that include education, nurturing, healthcare and sanitation.