Exhibition depicting how world responded to Covid challenge opens in New Delhi | India News – Times of India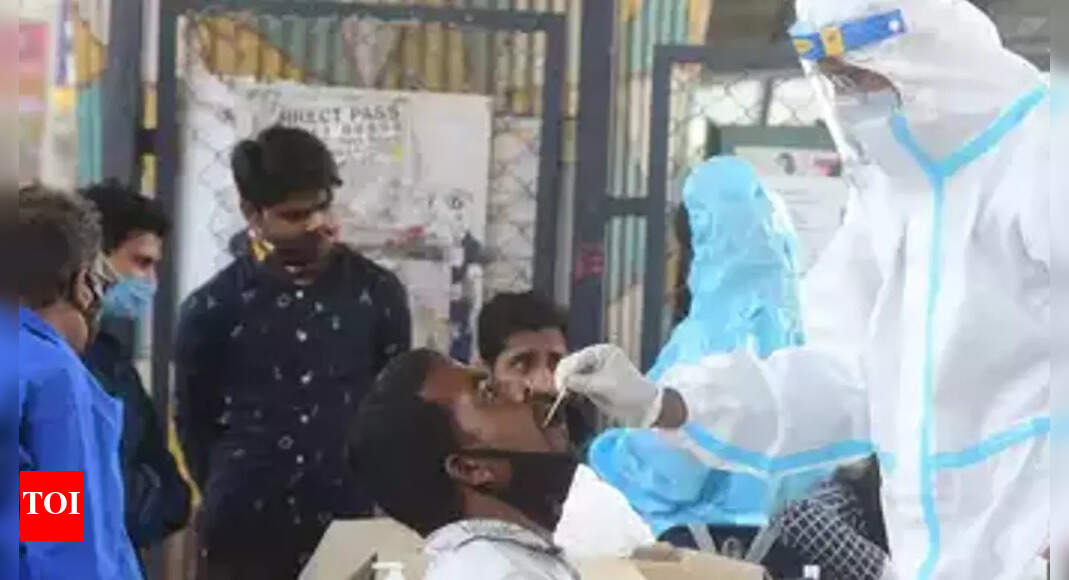 NEW DELHI: The gritty story of how the world responded to a global health challenge in the form of Covid and came together to develop vaccines is now available for audiences to see at a travelling exhibition that opened in New Delhi on Tuesday.
A joint initiative of the culture ministry's National Council of Science Museums (NCSM) and the Science Museum Group, London, the 'Vaccines: Injecting Hope' exhibition will remain in Delhi till June 2023, after which it will make its way to Nagpur, Mumbai, Bengaluru and Kolkata until September 2025, reaching an estimated 20 lakh people.
Inaugurated in Delhi on Tuesday by MoS culture and parliamentary affairs Arjun Ram Meghwal at the National Science Centre, Delhi along with British High Commissioner in India, Alexander Ellis, among others, the science exhibition has come together with the support of Wellcome, UK, ICMR, NCSM and the Science Museum Group, London.
It is divided into sections ranging from 'The Arrival of New Virus', 'Designing a New Vaccine', 'Trials, Results and Approvals', 'Scaling Up and Mass Production', 'Vaccine Rollout' and 'Living with COVID', and narrates the story of how vaccines were developed at "pandemic speed", along with looking at vaccines though a historical and contemporary context, and the behind-the-scenes work that accompanies their rapid development, production, transport, and delivery.
The exhibition also showcases some of the equipment used to produce vaccines, the container in which the first Covid sample from Kerala was transported for testing, vials used to
test
and store the Omicron variant of SARS-CoV-2, and the masks worn by health workers from the bubonic plagues to the present day masks.
"The best single thing which the United Kingdom and India have done together is the Covidshield vaccine, which has saved more lives and done better for the world than any other collaboration," Alexander Ellis, British High Commissioner to India, said.
The exhibition also has an art installation commissioned by the British Council as part of the 'India/UK Together Season of Culture', which draws inspiration from Thomas Hickey's 19th Century painting titled, '3 Princesses of Mysore', used to promote smallpox vaccination through the royalty.
"This early example of public messaging through art, where one princess draws your attention to her arm, connects us from the past to the future," said Scott McDonald, chief executive of the British Council.
The Science Museum Group is the world's leading group of science museums, while the National Council of Science Museums (NCSM) is a premiere institution in the field of science communication under the Union culture ministry engaged in popularising science and technology through a network of science centres and mobile science exhibitions targeted at students.