Fastener manufacturers jittery over increasing threat of imports from China | India News – Times of India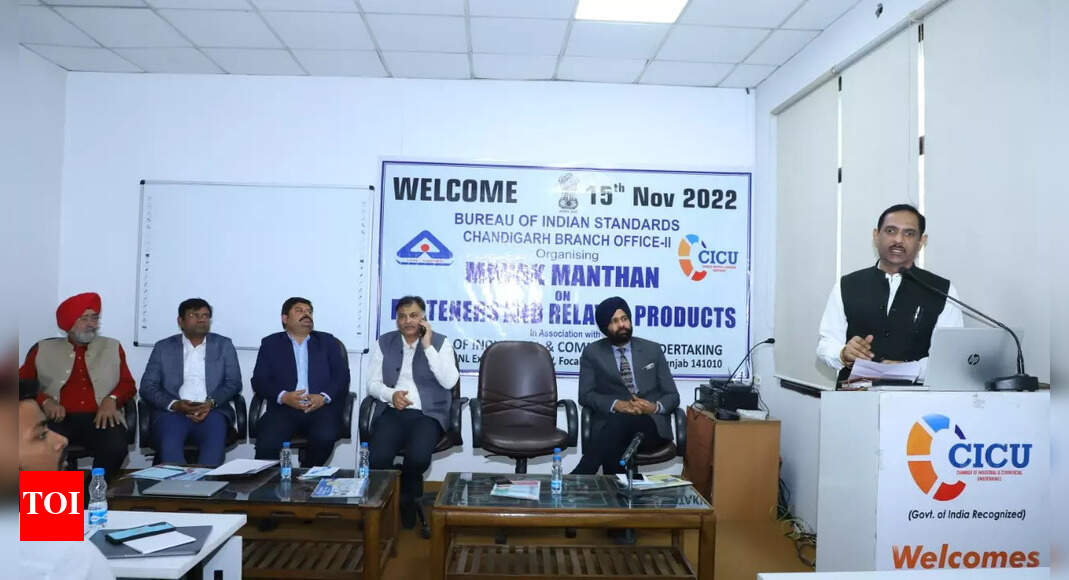 LUDHIANA: In wake of increasing threat of influx of sub-standard quality of Fasteners from China into India, Fastener Manufacturers Association of India (FMAI) organised a meeting of its members. During the meeting the members of association were also made aware about the proposed changes in the Bureau of Indian Standards (BIS) certification.
Giving more information, Narinder Bhamra, president of FMAI said, "Over the past few years there has been a huge spurt in the import of cheap quality of fasteners from China into our country, which is proving to be a big challenge for our industry. Due to this disturbing trend Ludhiana based Fastener units which are the biggest producers of Fasteners in India are now facing the threat of being wiped out by cheap Chinese imports. In wake of this we organised a meeting of our members so that we can apprise them about the ways to combat this danger"
Bhamra also added, "In view of the above challenge and to improve the quality of our products further a program was also held about the BIS certification. The motive of this program was to make factory owners aware about how registration with BIS can give them an upper hand in sales. We also apprised members about proposed changes in BIS Standards"
During the program Deepak Aggarwal senior director BIS apprised members about activities of BIS , how to know genuine ISI Mark Products.
FMAI members meanwhile raised concerns of industry in front of Aggarwal which included reducing the registration fees for MSME's, Providing Standards at minimum cost to MSME, Sub- Standard purchase of fasteners by government departments ignoring standards laid down by BIS. Aggarwal took note of all concerns & assured prompt action by BIS, in particular to take steps to stop sub-standard import of fasteners from China by imposing BIS Clause on Fasteners as imposed on Steel.
Gulshan Kumar, Neeraj Mishra, SB Singh, Darshan Singh, Rupinder Oberoi, GS Kahlon, Atul Sethi and others were amongst those present on the occasion.