His story/Her story: "My wife thinks I am a loser" – Times of India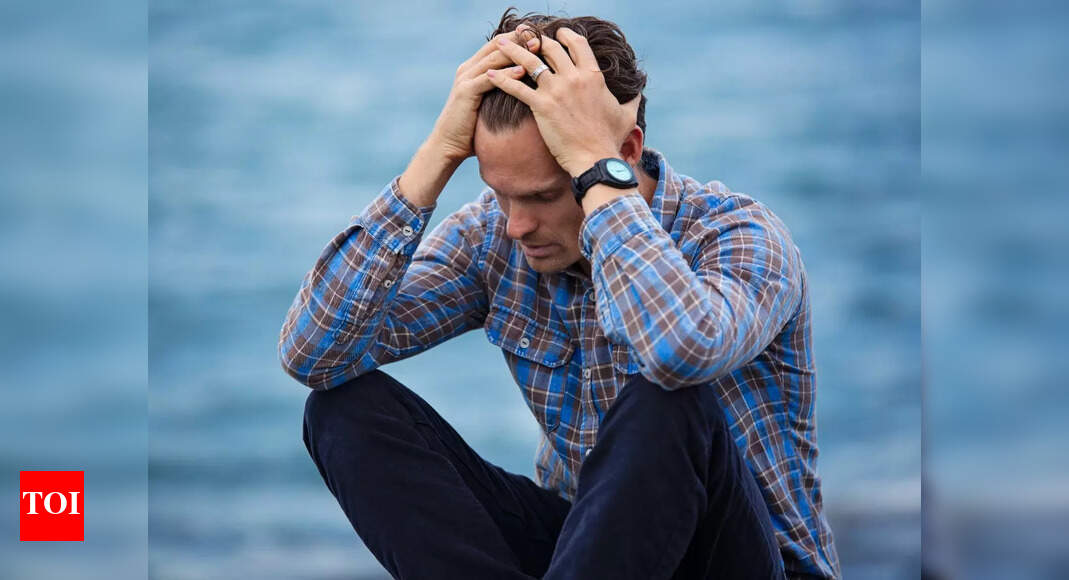 His story:
We had an arranged marriage but ever since I lost my job due to the pandemic, my wife has started calling me a loser. She comes from a very wealthy family and money has never been a concern for her. I too was minting money before I was laid off. She started comparing me with her friends' husbands who still have their jobs and our marriage went downhill with the increasing fights. I got another job recently but on half the salary and this has further worsened our relationship. She was the kindest soul until I was earning and now, she calls me a loser all the time at home… I feel lonely and useless… How do I deal with this situation?
Her story: We were financially sound until the pandemic, when my husband lost his job. I thought he had enough savings as he wanted me to remain a housewife and enjoy my life, take care of the house and our dogs and eventually our kids. But after a few months of him doing nothing, he took to drinking and we started running out of money. I suggested working because I am an MBA after all but his male ego took a hit. We fight often and I see him as a loser now. He has got a new job but at half the salary and a large sum of that goes into his alcohol. Is he not a loser? Is our marriage doomed? How do I deal with this?
Vishal Bhardwaj, Founder and Relationship Coach, Predictions For Success: Chanakya Neeti says that the true character of a woman comes out during the poverty of the husband while the true character of man comes out during the illness of the wife. However, an important thing to understand here is the fact that it's no longer the era of Chanakya where men were the only bread earners or where women needed men to take care of themselves.
For Her


The first thing that a job loss impacts is not the income flow but the confidence. You start questioning your worth and have severe self doubts. To be honest, this is the time when you need your friends and family to support you both emotionally and even financially. You are right about the concern of your husband's drinking issues but cursing and demotivating him will only worsen the situation here. You should first try to help him by getting his confidence and self worth back and the job will follow eventually. Try to make some lifestyle changes like going for a walk, exercise or have a healthy diet. I will strongly recommend you to enroll at some couple meditation programs to find the rhythm back.
For Him


Now is not the time for vengeance or concentrating on who says what. Refocus your energy to your goals and the first step towards it is to lose focus from bad habits. Take one step at a time, make some realistic goals that you actually have control over. A bad professional phase comes in everyone's life but that should not affect how you see yourself. In the meanwhile, let your wife take up a job to help make the ends meet.
AiR Atman in Ravi
Spiritual Leader and Founder of AiR Institute of Realization and AiR center of Enlightenment
To Him:


If your wife is calling you a loser, think if she is calling you that only because of a lost job or is there any other reason apart from that. You have mentioned that she was the kindest soul. Everybody is not always perfect. So, learn to accept her personality with a pinch of salt. Marriage is a union of two individuals and it will not work when two people remain two, instead of becoming one. Communication, love, respect and an amount of spirituality is important to keep this bond intact and to make it stronger. So, talk to your wife. You lost your job while others could retain theirs. Accept this fact and resolve to find a better job. And until you find a suitable opportunity, there is no harm in both of you working and contributing to the expenses. Try to understand that your wife may have thought you to be a loser because she saw you losing your courage and confidence with one setback and taking into alcoholism. Communicate with her. Consider her to be a divine soul who thinks the best for you and love her for her concern that is the underlying factor for all the nagging. Get back your fighting spirit and fight to get a better job and to save your marriage. Do the best you can!
To Her
Your husband lost his well-paying job and he has become so disappointed and depressed that he has started drinking. This is the time for you to be his guide rather than give up on him and your marriage altogether. You must always remember that marriages don't work on their own. They work when two people put great efforts, invest their time and commitment to make it work. Marriages are based on respect, trust, communication and a certain amount of spirituality. If you want your marriage to be saved from dooming, communicate with your husband. Talk to him about your concerns without nagging him or calling him names and worsening the situation. Make him understand the financial situation and your decision to work. I would also advise you to bring the divine aspect. Consider each other to be divine souls. Fight for each other instead of fighting with each other. Save your beautiful relationship by doing the best you can. Face the problem together, Fight it and Finish it.
Read also:
Weekly career horoscope: 22nd to 28th November, 2022
Read also:
Weekly love horoscope: 21st to 27th November, 2022