Historic moment, an important milestone in space industry: PM Modi on Vikram-S launch | India News – Times of India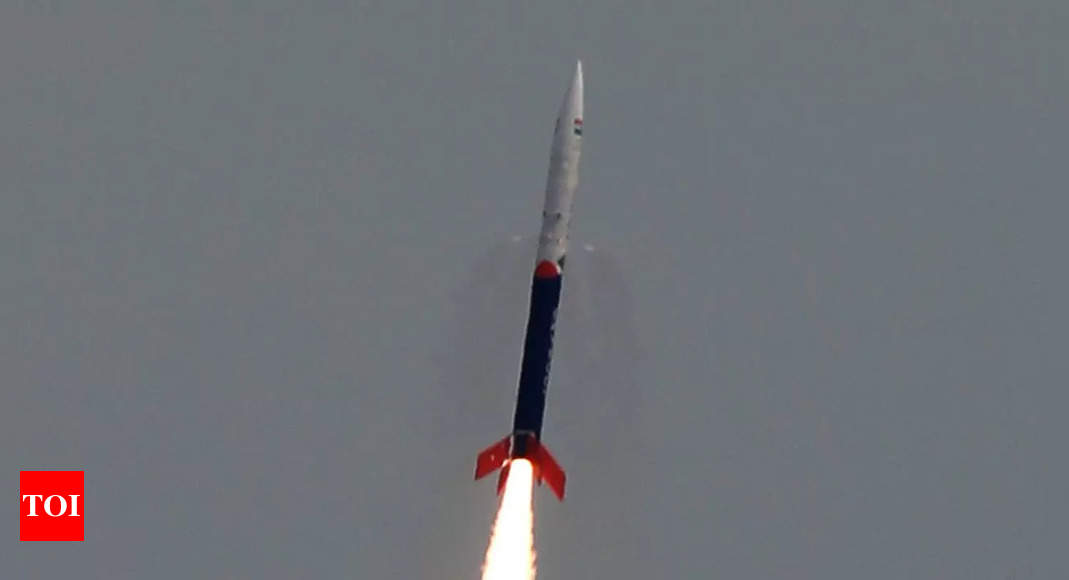 NEW DELHI: With Isro successfully launching India's first privately built rocket Vikram-S from Sriharikota, Prime Minister
Narendra Modi
on Friday called the mission a "historic moment" in the country's space programme and congratulated spacetech startup Skyroot Aerospace that built the rocket, "Isro and space regulator IN-SPACEe for enabling the feat".
PM Modi, who has been giving special emphasis on boosting India's space programme since taking office in 2014 and took the important decision of 'unlocking' the space sector for private players in 2020, tweeted, "It is an important milestone in the journey of India's private space industry".
"This accomplishment bears testimony to the immense talent of our youth, who took full advantage of the landmark space sector reforms of June 2020," he said.
Union space minister Jitendra Singh, who witnessed the launch along with the Skyroot team and Isro scientists from Sriharikota on Friday morning, called the launch "a turning point for Indian startups and a new beginning for Isro".
"Vikram Sarabhai saw a dream but was constrained for resources, PM Modi 'unlocked' the resources and gave outlet to huge Indian talent that was waiting to happen. Thank you PM Narendra Modi ji for making this possible through your path-breaking decision of opening India's space sector for public-private participation," Jitendra Singh said.
He said the foray of private companies into the space industry would supplement the space agency.
Congratulatory messages are pouring in from space experts, academia, space industry and even celebrities. "T 4472 – A moment of the greatest pride !!" veteran actor Amitabh Bachchan tweeted.
IN-SPACe chairman Pawan Goenka said it "worked as planned" and Skyroot Aerospace has demonstrated various capabilities of sub-systems that will go into the orbital launch vehicle.
Skyroot co-founder Pawan Chandana said, "This Prarambh mission as the name signifies is the beginning of a new era in the Indian space ecosystem. Team Skyroot dedicates this successful mission to Dr Vikram Sarabhai, who boldly started the Indian space programme in the 1960s, and PM Narendra Modi for unlocking the space sector to private players."
Lt Gen AK Bhatt, director general of Indian Space Association, said, "The maiden launch by a new startup has significantly enhanced the credibility for Indian private space players around the globe. Since its inception in 2018, Skyroot has come a long way in delivering its expertise in manufacturing of small lift launch vehicles by launching India's first private rocket which was manufactured in just two years. The Vikram-S rocket's success will further validate most of the technologies in the 'Vikram' series of space launch vehicles planned by Skyroot for the coming years."
Weighing 545 kg, the six-metre-long rocket on a sub-orbital mission carried three payloads from Space Kidz India, Bazoomq Armenia, and N-Space Tech India. The rocket was made with carbon fibre and four 3D printed engines and its single stage was powered by solid fuel.
Lt Gen Bhatt said that India's space economy is set to grow to $13 billion and the space launch segment is estimated to grow the fastest by 2025 at a CAGR of 13% which will be further spurred by growing private participation, latest technology adoption and low cost of launch services. "This launch is a major landmark for this growth to take place in the coming years," he said.