Kuno: Cheetah strays out of Kuno, reaches Shivpuri national park | India News – Times of India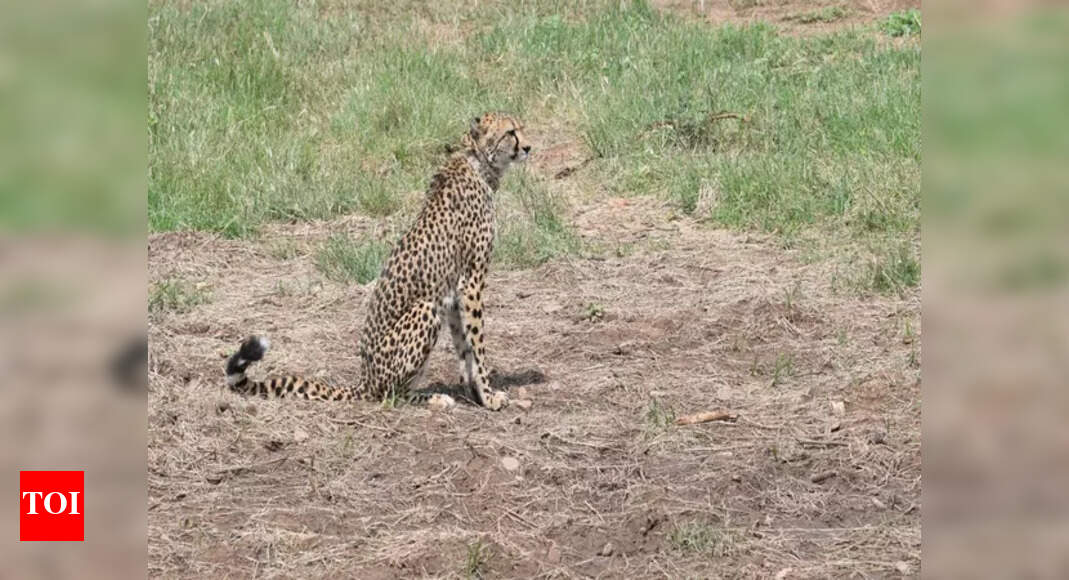 BHOPAL: Aasha, the cheetah named by Prime Minister
Narendra Modi
that strayed out of Kuno national park in
Madhya Pradesh
, has reached Madhav National Park in Shivpuri district. Meanwhile, Oban, the other cheetah released in the wild at Kuno National Park, continues to remain within the Kuno park boundaries.
After finding that Aasha had moved out of Kuno, a forest team that tried to locate it faced a violent attack by villagers in Burakheda on Thursday night, who mistook them for dacoits. Two forest guards were injured in the attack.
Cheetah Cub dies after falling ill at Madhya Pradesh's Kuno National Park
The forest department has lodged an FIR against unidentified persons involved in the attack and replaced the team with new guards who promptly informed the headquarters about Aasha's entry into Madhav National Park.
It is worth noting that three tigers were released in Madhav National Park as part of a reintroduction project by the forest department. Consequently, the forest department is closely monitoring Aasha's movements, considering the presence of rival predators such as leopards and hyenas.
The other cheetah, Oban, that had strayed out of the protected area in Kuno on April 2, was darted and brought back to Kuno National Park after a five-day adventure. During his escapade, Oban explored various locations, including nearby villages.