Live updates: Russia's war in Ukraine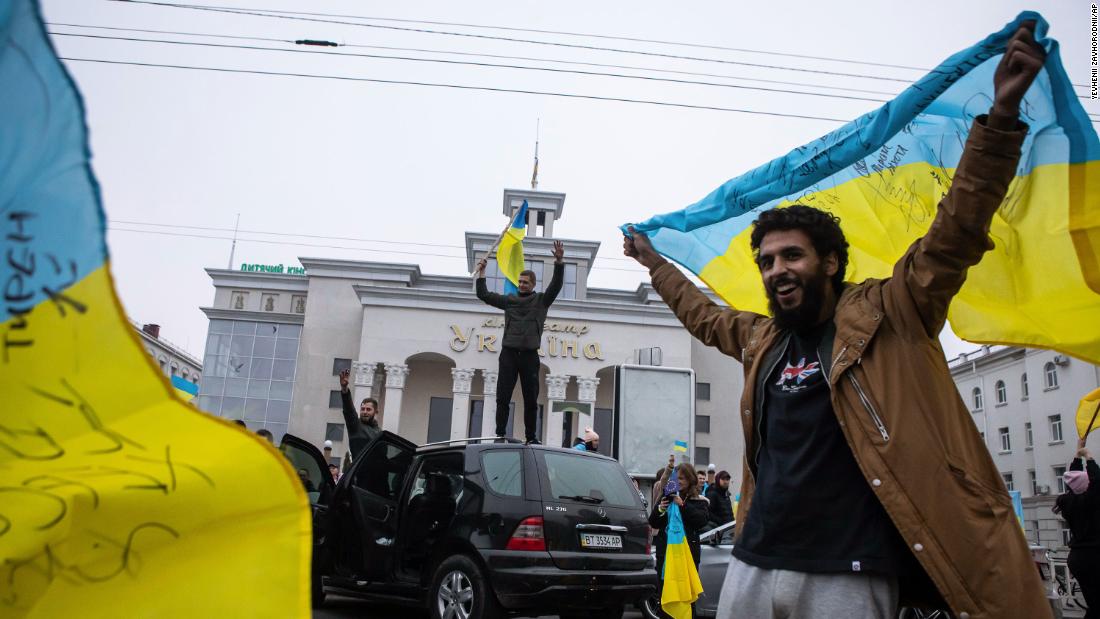 A member of Ukraine's parliament says that a US citizen has been freed from detention thanks to the liberation of Kherson.
"With the liberation of Kherson, one of the prisoners was released, a US citizen Suedi Murekezi," Alexandr Kovaliov said on his Facebook page.
Kovoliav added that Murekezi had "defended the independence of our country, for which he was arrested."
"The coordinated actions of our team led to the release of another US citizen from captivity. Today he is already free and returning home," Kovaliov added. 
Kovaliov said Murekezi had been arrested in Kherson, "and for a long time there was no contact with him. But thanks to the efforts of our team, Mr. Murekezi's location was established and he was returned from captivity."
According to published reports, Murekezi was detained in Kherson in July. 
The State Department is aware of "unconfirmed reports" about the release of a US citizen who was held in Kherson during the Russian occupation. 
A State Department spokesperson said they had "no further comment on the matter "due to privacy considerations."
"We also once again reiterate U.S. citizens should not travel to Ukraine due to the active armed conflict and the singling out of U.S. citizens in Ukraine by Russian government security officials, and that U.S. citizens in Ukraine should depart immediately if it is safe to do so using any commercial or other privately available ground transportation options," the spokesperson said.