Live updates: Russia's war in Ukraine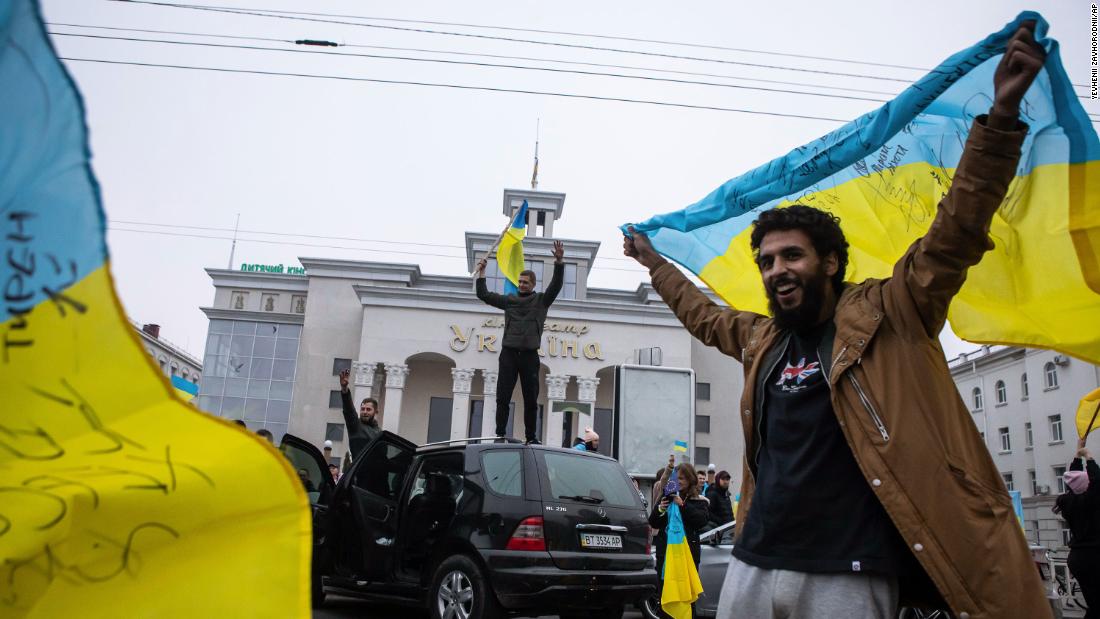 When Russian forces invaded their country in late February, Vladimir Bespalov and Maria Bespalaya feared their long-held dream of starting a family through adoption was over.
"I remember that morning of Feb. 24, very clearly," said Vladimir Bespalov, a 27-year-old railroad worker, of the first day of the war. "We thought we were too late. We realized we were already in a state of war, and we thought we could no longer adopt."
Instead, the situation pushed the couple to try to do it sooner, he said. "We were waiting to earn more money, have a better car, buy a house, and build something to give our children first. But when the war started, we thought why not adopt a child now and accomplish these things together as a family."
That day, the married couple, who were living in eastern Ukraine, posted an appeal on social media.
"We want to adopt any boy or girl, any newborn or child," it read.
Weeks later that message would reach a volunteer helping those fleeing Mariupol, a southern city that became emblematic of Russian President Vladimir Putin's ruthless campaign to take Ukrainian land, no matter the cost.
Residents were forced underground for weeks while Russian troops pummeled the city with artillery. It is now a virtual wasteland, with nearly every building damaged or destroyed, and an unknown number of dead beneath the rubble.
Among the survivors was 6-year-old Ilya Kostushevich, orphaned and alone. Both his parents were killed in the first week of the war.
His mother was struck down by Russian artillery after she left home to find food for her family, Bespalov and Bespalaya were later to learn from police.
Unaware of his wife's fate, Ilya's father went looking for her the next day, only to be killed by shelling from Moscow's army, too, police said.
Little Ilya has told how he was left at a neighbor's house, where he sheltered in a cold, dark basement with strangers for weeks.
He got so hungry he started to eat his toys, Bespalaya said.
Read more here.