Meghnad Desai on his new novel 'Mayabharata', book recommendations, and more – Times of India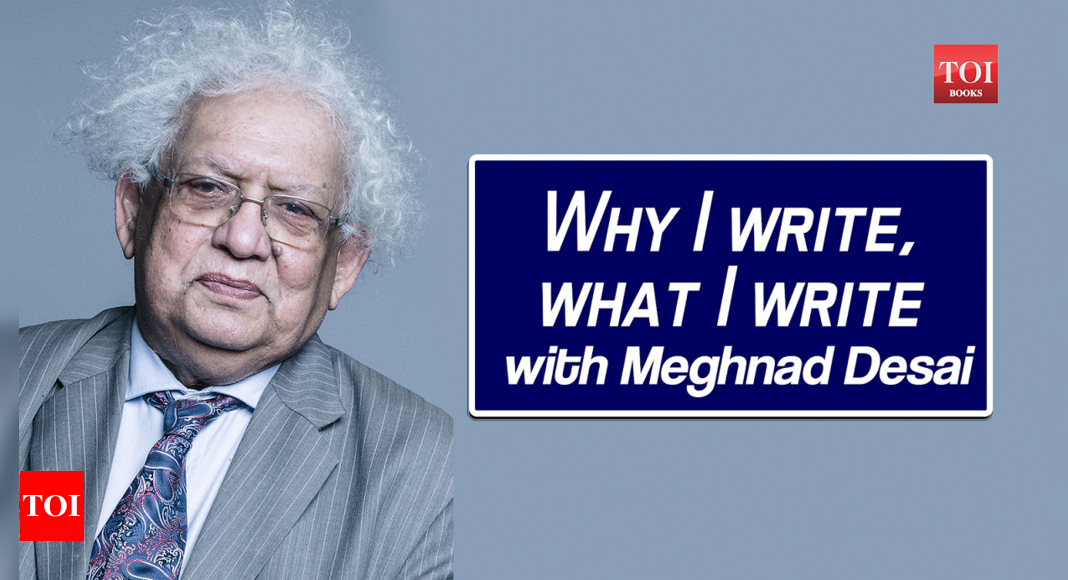 Renowned economist-author Meghnad Desai needs no introduction. More recently, he released his new novel in the mytho-fiction genre titled 'Mayabharata'. The book explores what happens after the great war of Kurukshetra in the epic Mahabharata. In an exclusive interview with us, Desai tells us about his latest novel 'Mayabharata', book recommendations, and more. Excerpts:
1. What inspired you to write your new novel 'Mayabharata: The Untold Story Behind the Death of Lord Krishna'?

The thought of 'How can God be killed?'. How is it possible that someone passing by can shoot an arrow in Krishna's foot and he dies. I thought, God can't be killed by human beings, so God must have built his own killing! And in search of that explanation– 'Why did God initiate it?' and 'Who could have killed him?'– I wrote my new book 'Mayabharata'.
2. What are your top three book recommendations for readers?
a. Sharat Chandra Chattopadhyay's 'Devdas' which is a great story
b. A novel by KM Munshi called 'Gujarat No Nath'. (It is available in English as 'The Lord and Master of Gujarat', part of the Patan trilogy). I read it in Gujarati roughly 30 times, to a point when my father said 'You can't read it anymore'. I must have been 10 years old at that time. That's a great book!

c. And the 'Mahabharata'. It is the greatest story ever. Actually it should be read in the way Bibek Debroy's complete translation is written. It is 18 volumes but you have to read it like that because the whole story is much more interesting and not just about the war.
3. Who is your favourite character from the 'Mahabharata'?
Draupadi! Firstly, because she caused the whole war. And secondly, because she was born in a yagna and not born as a human being, she had five husbands, she lost five sons in the war, wins the war… She went through so much… I think she is a tough woman and I like that!
4. How would you complete the phrase "I write because…"
Because I love writing! It is the most enjoyable thing I do.
5. Lastly, which is your favourite genre to write?
I have written about 50 books, and half of them are on economics while the other half are on history. And I have written four novels. I like to write books on history and politics, and combining both the themes together. I like to compare civilisations, history, politics.