Oil companies can cut prices if crude cost remains stable, says Petroleum minister Hardeep Singh Puri | India News – Times of India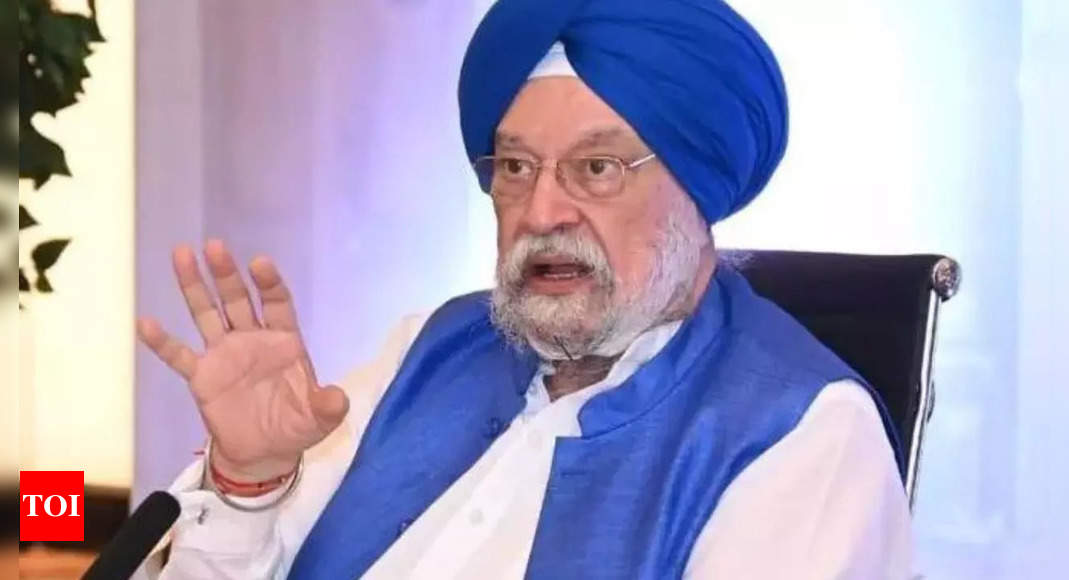 NEW DELHI: Petroleum minister Hardeep Singh Puri on Saturday said oil companies will be in a position to look at the issue of reducing prices of petrol and diesel if the international crude cost remains stable and they have a good next quarter. He, however, also said he is not in a position to make an announcement on the issue.
"As we go along we will see what can be done," he said at a press conference when asked if bringing down fuel prices is on the government's agenda. He said state-run oil marketing companies did "okay" in the last quarter. "They have recovered some of their losses. As we go along we will see what can be done," he said.
The government has ensured that there has been no increase in oil prices since April 22, he added.
One may like to give everything for free but then they enter the dangerous territory of freebie politics, Puri said, accusing opposition parties of doing "revdi politics".
The issue of pricing is a dynamic matter, he said, adding that the government has taken several welfare measures in its nine-year term to helppeople.
Puri said it is the non-BJP state governments that are most vocal about petroleum prices even though they sell petrol and diesel at higher prices than BJP governments as they did not reduce VAT.
Taking a swipe at ex-RBI governor Raghuram Rajan for forecasting that India may not grow at a faster rate than 5%-5. 5%, Puri wondered if this is what he wished and said he should have at least acknowledged his mistake after India clocked 7. 2% growth in the last fiscal.