Pm Modi: India wants to takes its relationship with Australia to next level: PM Modi | India News – Times of India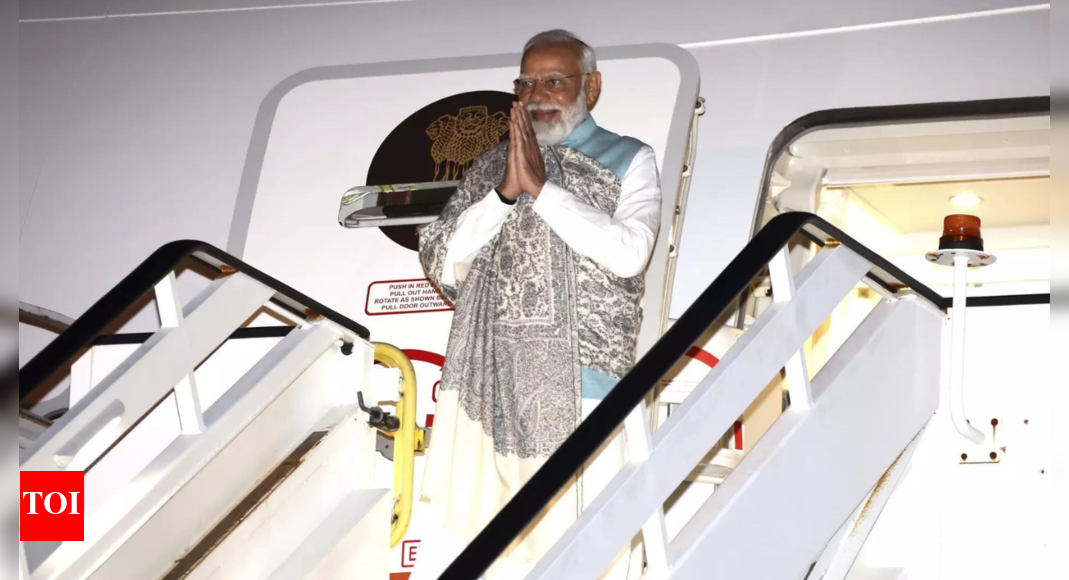 NEW DELHI: Prime Minister
Narendra Modi
, who landed in Australia on Monday for a two-day trip, is seeking closer defence and security ties with the nation to help ensure an "open and free" Indo-Pacific region.
In an interview with The Australian, the PM said that the tense situation in the region made India's partnership with Australia "more critical than ever'.
PM Modi was referring to an increasingly aggressive China that has been claiming maritime territory across the Indo Pacific region, a vital trade route.
"I am confident that Australian PM
Anthony Albanese
and I will get the opportunity to explore how we can take our relations to the next level. Identify new areas of complementariness and expand cooperation," said PM Modi.
PM Modi and Albanese are set to hold bilateral talks on May 24.
On May 23, PM Modi and Albanese will address a massive crowd of the Indian diaspora at
Sydney
Oylmpic Park.
The PM had last visited Australia in 2014.
He said that since his last visit, bilateral relations had "fundamentally transformed" by annual summit, economic cooperation, trade agreements, and elevation of relations to a Comprehensive Strategic Partnership.
"We have progressed significantly in the areas of defence, security, investment, education, health and culture," PM Modi said, adding that "people-to-people contact remains a strong pillar of our relationship".
Indians are the second-largest diaspora community in Australia after the British, with 673,000 Indian-born citizens living in the country of 26 million.