Rockets or missiles reported to have landed in Poland near Ukrainian border, killing 2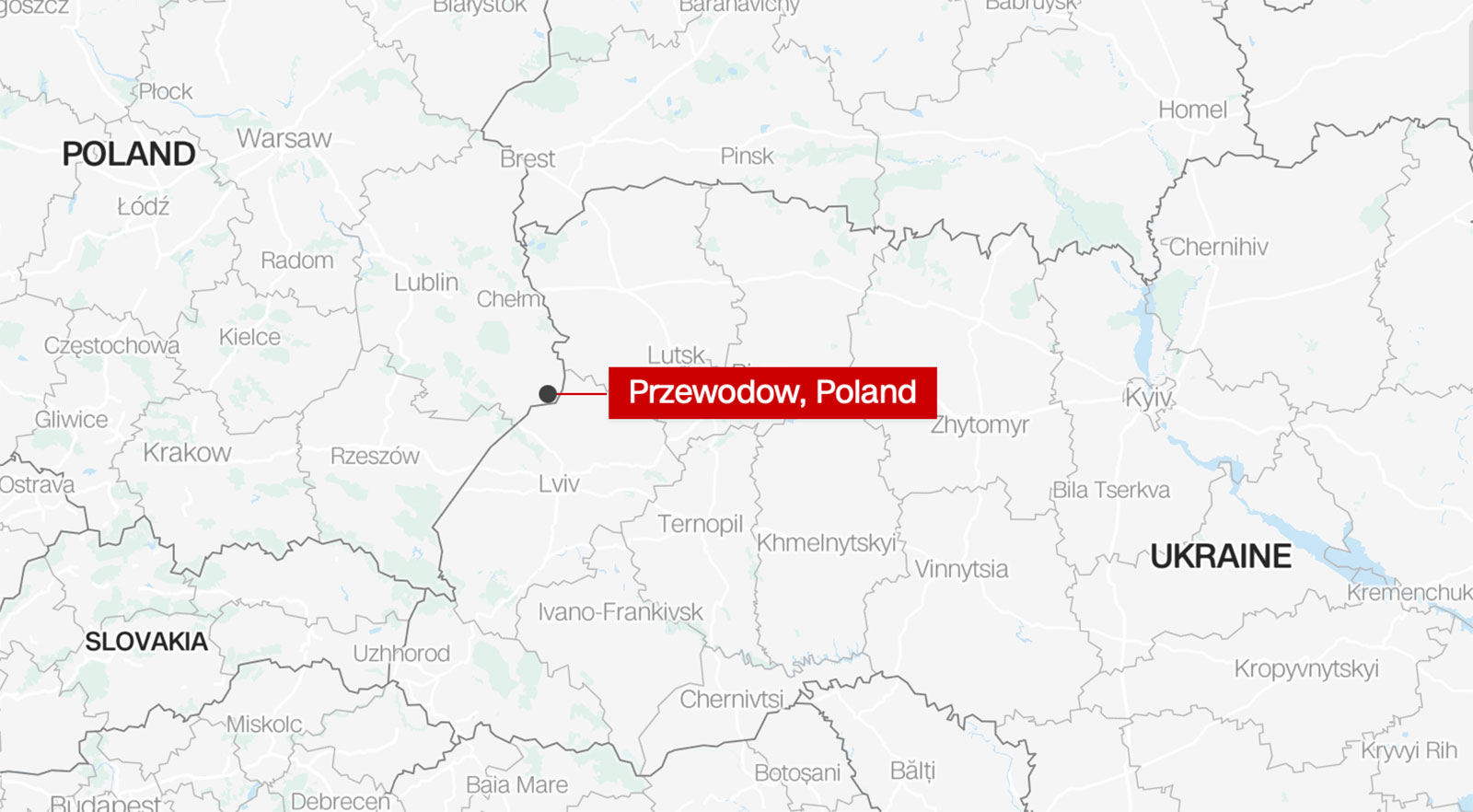 Russia unleashed a torrent of missiles on Ukraine Tuesday, the same day that Ukrainian President Volodymyr Zelesnky delivered a video speech to the G20 and a week after Russian forces retreated from the southern city of Kherson.
Here's what we know so far.
Multiple cities and regions targeted: Multiple cities and districts — Kyiv, Kharkiv, Lviv, Mykolaiv, Kryvyi Rih, the Poltava region, Chernihiv, Sumy, Rivne, the Khmelnytskyi region and the Vinnytsia region — were targeted by Russian missiles, according to a CNN analysis of the strikes.
Zelensky said Russia launched about 85 missiles, mainly on energy infrastructure.
The wave of strikes appears to be the largest since Oct. 10, when Russia stepped up its campaign to destroy electricity, water and gas infrastructure across Ukraine. 
Residential buildings struck in Kyiv: Three strikes hit apartment buildings in the capital, according to officials. The Kyiv city military administration reported that one person was killed in a strike that had a residential building in the Pecherskyi district.
Millions without power: At least seven million Ukrainians are without electricity as a result of the barrage of missile attacks Tuesday, according to an official, who said that 15 facilities of Ukraine's energy infrastructure had been damaged during the Russian missile strikes. Kyiv Mayor Vitalii Klitschko said that power engineers were beginning emergency power outages in the capital. At least half of consumers have no electricity, he said.