'Sad, unfortunate': Thiruvavaduthurai Adheenam reacts to Congress's 'bogus' claim on importance of Sengol | India News – Times of India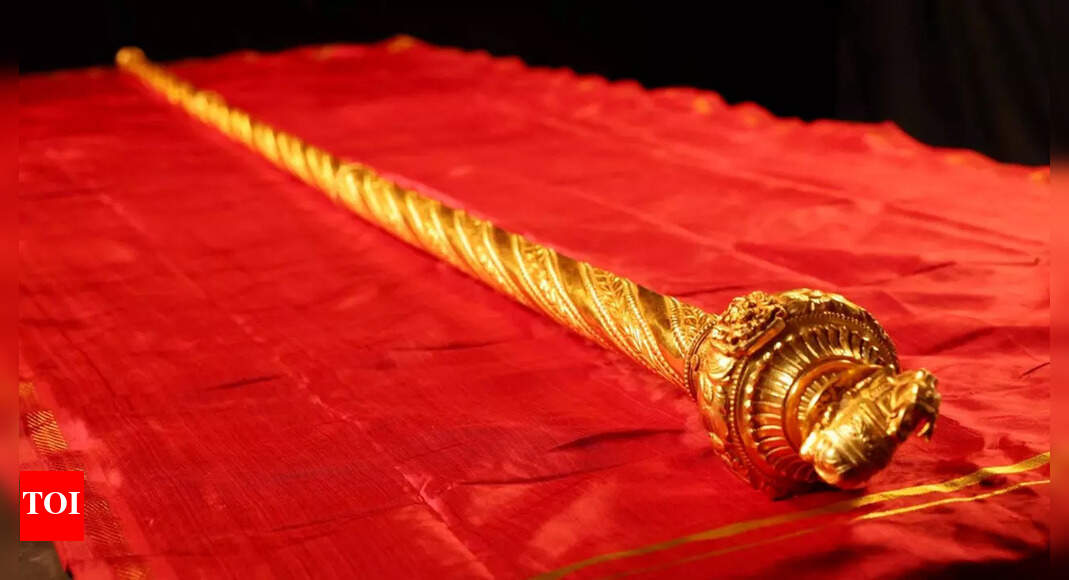 NEW DELHI: The Thiruvavaduthurai Adheenam on Friday objected to Congress's claim of no documented evidence of Sengol being the symbol of transfer of power by Britain to India in 1947.
Trying to reduce the importance of the use of Sengol as a symbol of transfer of power for the sake of politics is sad and unfortunate, Thiruvavaduthurai Adheenam said in an official release.
The Adheenam was reacting to Congress leader Jairam Ramesh's claim that there is no documented evidence of Lord Mountbatten, C Rajagopalachari and
Jawaharlal Nehru
describing the 'Sengol' as a symbol of transfer of power by the British to India.
Ramesh also alleged that Prime Minister Narendra Modi and his drum-beaters are using the ceremonial sceptre for their political ends in Tamil Nadu.
The Adheenam countered the Congress leader and said calling such events bogus or false is like trying to raise questions about our credibility.
The fact that we were invited to conduct a ritual for the transfer of power is well documented by multiple sources, including our own records, the release states.
Our Adheenam honoured the invite of Rajaji and we got a Sengol made and gave it to Lord Mountbatten, got it back from him and presented it to Pandit Jawaharlal Nehru in an elaborate ritual, the Adheenam sais.
The Swami who presented it to Nehru also made it clear that the Sengol was a symbol of self-rule, it added.
The 'Sengol' will be installed close to the Chair of the Lok Sabha Speaker after the new Parliament building is inaugurated by Modi on May 28. 20 opposition parties, including the Congress, are boycotting the event.
With the government going all out to make the installation of Sengol a memorable event, Jairam Ramesh tweeted, "There is no documented evidence whatsoever of Mountbatten, Rajaji and Nehru describing this sceptre as a symbol of transfer of British power to India. All claims to this effect are plain and simple — bogus."
"Wholly and completely manufactured in the minds of a few and dispersed into WhatsApp, and now to the drum-beaters in the media. Two of the finest Rajaji scholars with impeccable credentials have expressed surprise," the Congress general secretary communications added.
The BJP has slammed Congress for playing down the importance of Sengol as a symbol of transfer of power.
Union home minister Amit Shah on Friday accused the Congress of reducing the ceremonial sceptre Sengol to a "walking stick".
"Why does the Congress party hate Indian traditions and culture so much? A sacred Sengol was given to Pandit Nehru by a holy Saivite Mutt from Tamil Nadu to symbolize India's freedom but it was banished to a museum as a 'walking stick'," Shah tweeted.