Shivakumar: DK Shivakumar bros unhappy over Siddaramaiah loyalists' claims | India News – Times of India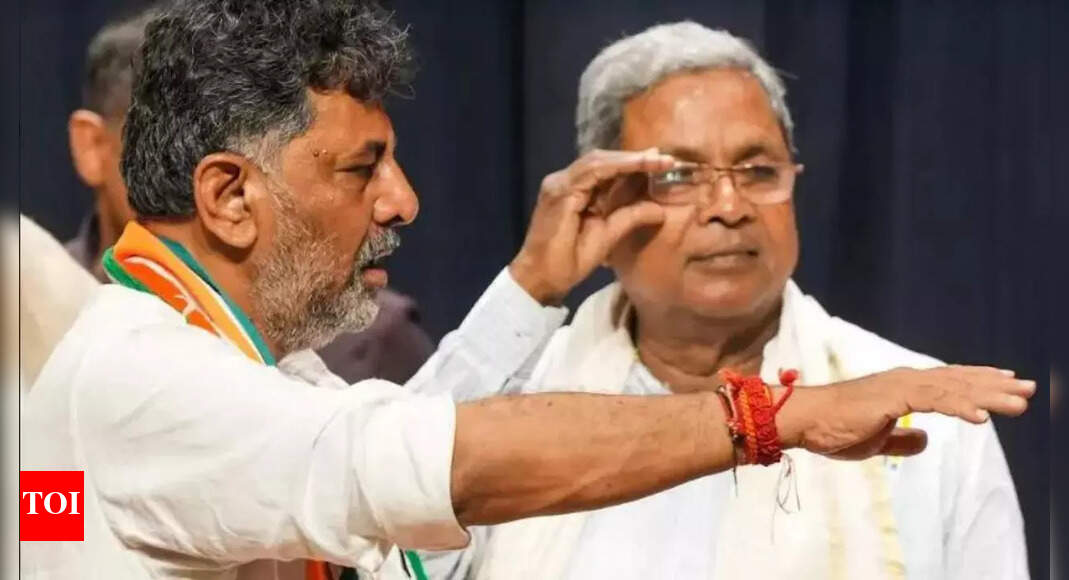 BENGALURU:
Karnataka CM Siddaramaiah's
tenuous ties with his deputy DK Shivakumar were put to test again on Tuesday when their ministerial colleague MB Patil, known to be a loyalist of the former, claimed that the high command had already decided the
chief ministership wouldn't be split.
Shivakumar, who reluctantly gave in to the party leadership's cajoling after a five-day stand-off over the CM's post, responded to Patil's claim with a terse "let people say whatever they want".
"There is an AICC general secretary and an AICC president, both of whom will take a call," he said.
Shivakumar's MP brother DK Suresh said he could give "a sharp response" to Patil, but "I choose not to do so in the interest of the party".
"Siddaramaiah is the chief minister now. For any such issue (about whether the current chief minister will get a full term), you can contact Randeep Singh Surjewala (AICC general secretary in charge of Karnataka)," he told reporters.
Dinesh Gundu Rao, another Siddaramaiah backer, appeared to fuel the fire by saying the AICC leadership was clear about Shivakumar remaining the deputy CM and state Congress president till the Lok Sabha elections. "Apart from that, there has been no other discussion. Was there a discussion about Siddaramaiah's replacement in 2013?" Rao said.
Power sharing between DK Shivakumar and Siddaramaiah after 30 months? Here is what you need to know!
On whether his remarks weren't a violation of Surjewala's diktat to Congress members not to speak or speculate about what the high command had decided, Patil said that he merely iterated what AICC general secretary KC Venugopal said on May 18, when the names of the new chief minister and deputy CM were declared.
BJP latched on to the controversy, with its Karnataka unit tweeting a video of Patil's claim, saying, "Shivakumar is not going to become CM, and @siddaramaiah is not going to let him become (one)."
Watch Power sharing between DK Shivakumar and Siddaramaiah after 30 months? Here is what you need to know!