Train skips stop, reverses 1km to pick up passengers | India News – Times of India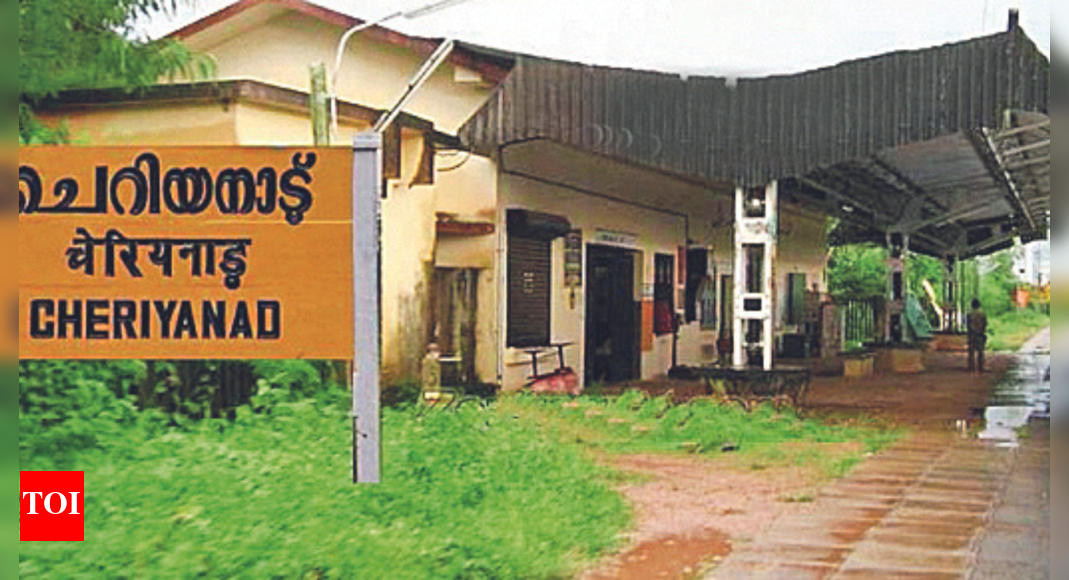 KOCHI: If
Raj
and Simran of Dilwale Dulhania Le Jayenge had waited for the Venad Express in Kerala on Sunday, the script may well have derailed to an anti-climax.
In a bizarre contrast to the iconic scene in the 1995 blockbuster, the Shoranur-bound train jumped a small station and went past – only to reverse nearly 1 km minutes later to the bewilderment of its passengers, rail officials and others.
It's not known if there were any runaway lovers like Raj and Simran among the waiting riders at Cheriyanad station in Alappuzha but the sight of the train zipping past and pulling back in the rural pocket was no less dramatic than a celluloid thriller.
Explanation will be sought from locopilots on lapse: Official
The scene unfolded around 7.45am when the 16302 Venad Express from Thiruvananthapuram neared Cheriyanad, a "D-grade station" between the bigger Mavelikara and Chengannur stations.
"There is no signal at Cheriyanad as it is only a halt station. Signals are available only at block (bigger) stations. There might have been an error by the locopilots (drivers). They noticed it when the train had crossed some metres," a rail official said. A train can't be jerked to a stop and by the time it does, it has rolled down a few hundred metres.
"Venad Express came to a halt only after running a few hundred metres and that's why it had to roll back around 700 metres to the station. There was a lapse of around eight minutes in the schedule but the drivers made it up later," the official said.
Railway sources played down the episode as "nothing major" as no one faced any inconvenience. After the train reverted to Cheriyanad, people were able to get off and board, the sources added.
A passengers' association echoed the view, saying there were only a few passengers as it was a Sunday. "There was some confusion among the passengers seeing the train continuing without halting. But it was a minor incident," said Paul Manvattom, president of All Kerala Railway Passengers Association.
The rail official said, however, that an explanation would be sought from the locopilots on the lapse as part of norms.