Weight loss: 5 yummy Indian recipes for lunch | The Times of India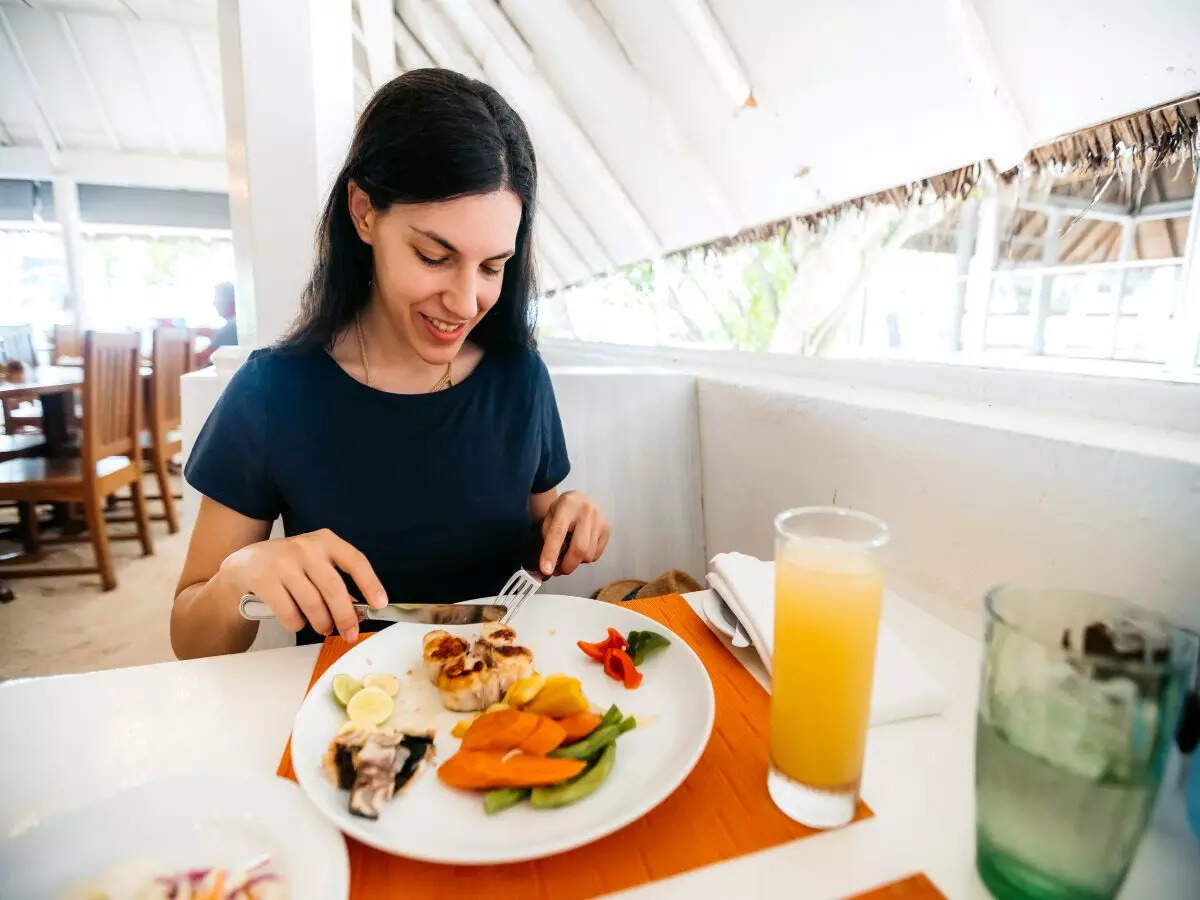 Before you begin cooking, crumble 250 g paneer and set it aside. Next, finely chop 2 green chillies, 2 teaspoons coriander leaves, 2 onions, 1 teaspoon ginger, and 1 tomato.
Now heat 2 teaspoons of oil in a pan and add 0.5 teaspoon cumin seeds, chopped ginger and green chili. Stir for a while. Next, add the chopped onions and cook until it starts becoming translucent.
Now add 0.5 teaspoon coriander powder, 0.5 teaspoon turmeric powder, 0.5 teaspoon red chilli powder and salt to taste. Mix everything well. Now add the tomato and cook until it is soft and mushy. Now add the crumbled paneer and mix well.
Garnish with 0.5 teaspoon kasuri methi, coriander leaves and lemon juice. Serve hot.
Read more: Weight loss recipe: 5 chicken soups that can help you this winter